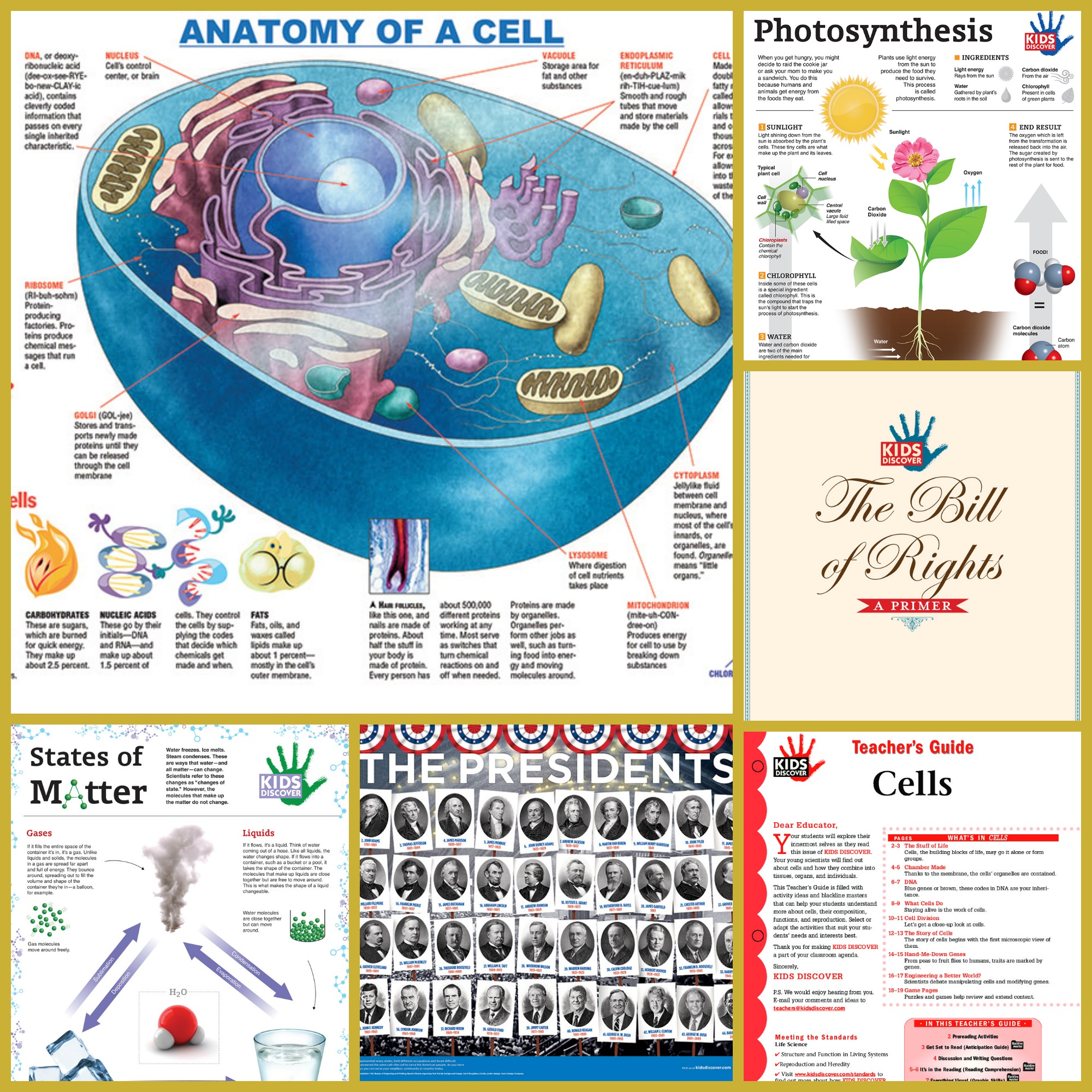 If you haven't been to the KIDS DISCOVER site for free educational materials, you're missing out on some wonderful resources.
The magazine publisher offers full-color downloads, posters, activity packs and printables on a variety of subjects, absolutely free.
Some of the topics covered include:
Metamorphosis
Ancient Empires
Rock Cycle
Louisiana Purchase
Simple Machines
Bill of Rights
Human heart
Biomes
5 senses
Chemistry
World War II
Volcanoes
Cells
Climate
1776
Archeology
Atoms
Bones
Leonardo da Vinci
Marco Polo
Middle Ages
and lots more!
You can view the free printable infographics and activity packets here. Click here to view the many free lesson plans available. There are 28 pages of free lesson plans available for every title of KIDS DISCOVER, and there are issues covering just about any topic you can think of.
KIDS DISCOVER is an ad-free magazine published for kids ages 7 to 12. It is readily available in libraries or can be purchased via subscription. Individual copies of any of the topical issues may be purchased on the site. The publisher also offers educational iPad apps.
This is a great way to supplement your studies of science, history and more!