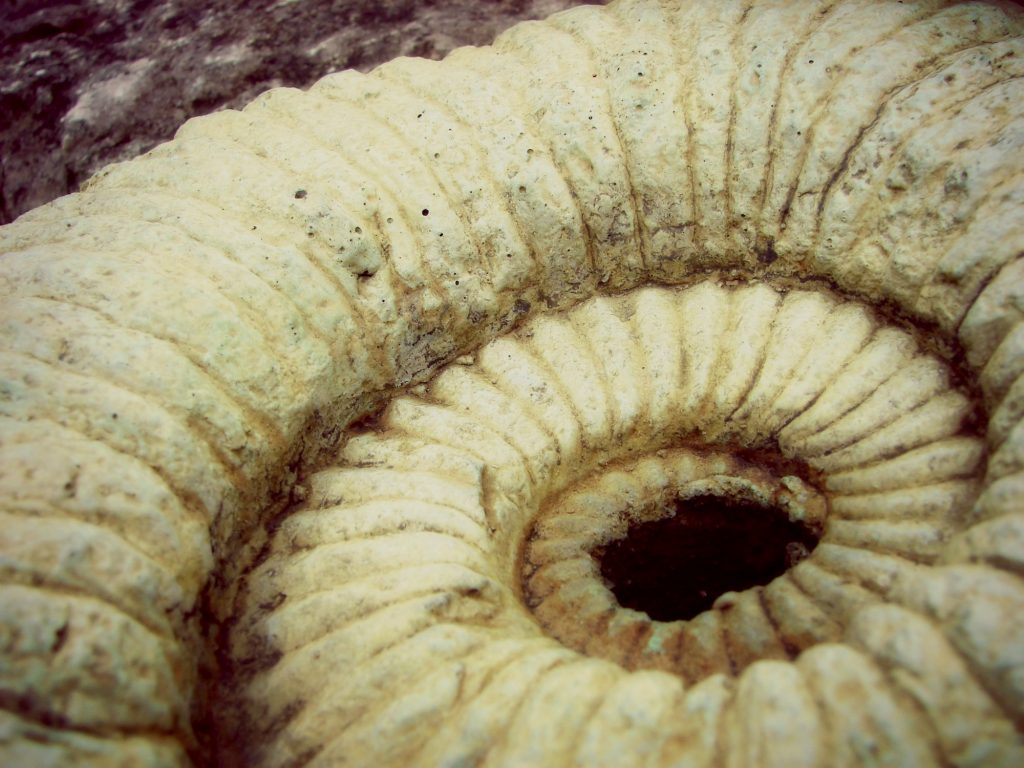 Researchers have designed a mobile app to help fossil hunters identify their finds, and it's available for free on iTunes. The app was funded by the National Science Foundation and currently features digitized details on around 800 ancient species. Researchers say they will continue to add 15 to 20 new species to the database each month.
The app, the Digital Atlas of Ancient Life, was created by students from Ohio University in conjunction with researchers at San Jose State University and the University of Kansas. It is available for both iPhone and iPad. Best of all, it does not require an internet connection so it can be used on nature walks and on the go.
The app's database currently contains ancient species from the Ordovician (most often found in the Ohio Valley) of 485 to 444 million years ago, the Pennsylvanian (most common in Kansas, Missouri, Oklahoma. and Texas) of 323 to 299 million years ago, and the Neogene (most often found in Florida and the Northeastern United States) of 23 to 2.6 million years ago. This is a tiny fraction of the specimens that a fossil hunter is likely to find, which means that the app may be much more helpful for exploring the photos and information about the fossils it contains than positively identifying a fossil that your family may find. That said, it is a fantastic tool to help kids learn more about fossils.
The project designers explain their goals as:
Digitization of data derived from nearly 450,000 museum specimens. One aspect of this digitization effort includes converting written descriptions of fossil localities (e.g., "4 miles north of Miller's Crossing") into precise latitude-longitude values that can be "pin-pointed" on maps using geographic information systems (GIS)…. Another aspect is to capture digital images of fossil specimens and share these with the public. This digitization effort will allow researchers to ask new questions of old data. For example, it will now become possible to track how species geographic ranges changed over time in response to environmental changes.
A second goal of the project is the generation of this Digital Atlas of Ancient Life webpage. This atlas will be akin to the types of field guides that naturalists use to identify bird or plant species. The goal of this webpage is to provide a free tool to help scientists and avocational fossil collectors identify their fossil finds.
This is a great resource for kids to learn more about fossils and fossil identification. Visit the project's main website to learn more.