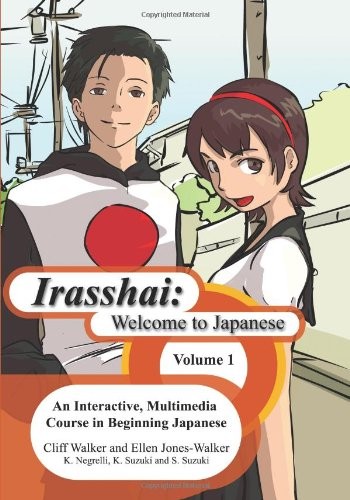 Looking for a good Japanese course for your kids that won't break the bank? Georgia Public Broadcasting has made their entire Japanese course, Irasshai, available online — absolutely free.
The video series is designed to serve as the equivalent of a three year foreign language high school course, though it could easily be used for younger students.
There are also low priced textbooks and workbooks available elsewhere to supplement the online lessons.
Irasshai online is comprised of two classes, Japanese I and Japanese II. Each lesson features a video that's about a half an hour long, along with simple study sheets in PDF form. The videos seem to be ad-free and are hosted on the GPB site.
In total, there are 73 lessons in Japanese I and 65 lessons in Japanese II.
GPB says:
Georgia Public Broadcasting set new instructional standards with Irasshai, which was the nations' number one Japanese language and culture distance learning course from 1996 through 2009.

Now you too can learn Japanese using these resources:

Online video lessons
Supplemental materials and activities (for students – student notebook)
Tailor-made textbooks, workbooks and corresponding teachers' guide available from BookSurge.com and Amazon.com
Irasshai is designed for high school students or older, but younger children could easily use the program. The host is likeable and a bit silly, and should do a good job of keeping students' attention.
Japanese I contains themes such as greetings, numbers, apologizing, asking permission, families, telling time, mealtime etiquette, ordering food, leisure activities, Japanese homes, days of the week, school, sports, music, weather and clothes. Students also practice Japanese writing.
Japanese II focuses more in depth on these subjects, with themes like homestay, geography, activities and socializing.
In addition to the free course online, parents may wish to purchase the accompanying textbooks, workbooks and teacher guides. They are fairly well reviewed on Amazon.com and Booksurge, which both offer the books at about the same prices (though shipping costs may vary). This might be a good idea if your student is using the series for high school credit, but it does not appear to be necessary.
***
This article originally appeared on examiner.com.
This post contains affiliate links.  Thanks for your support!