Looking for some fun ways to enjoy nature this month?
I've created a free nature study scavenger hunt page that you can print out and take on your next nature walk with your kiddos.
Kids can look for natural (and unnatural) items shaped like letters, in certain colors, with certain textures, with various uses for wildlife, and more.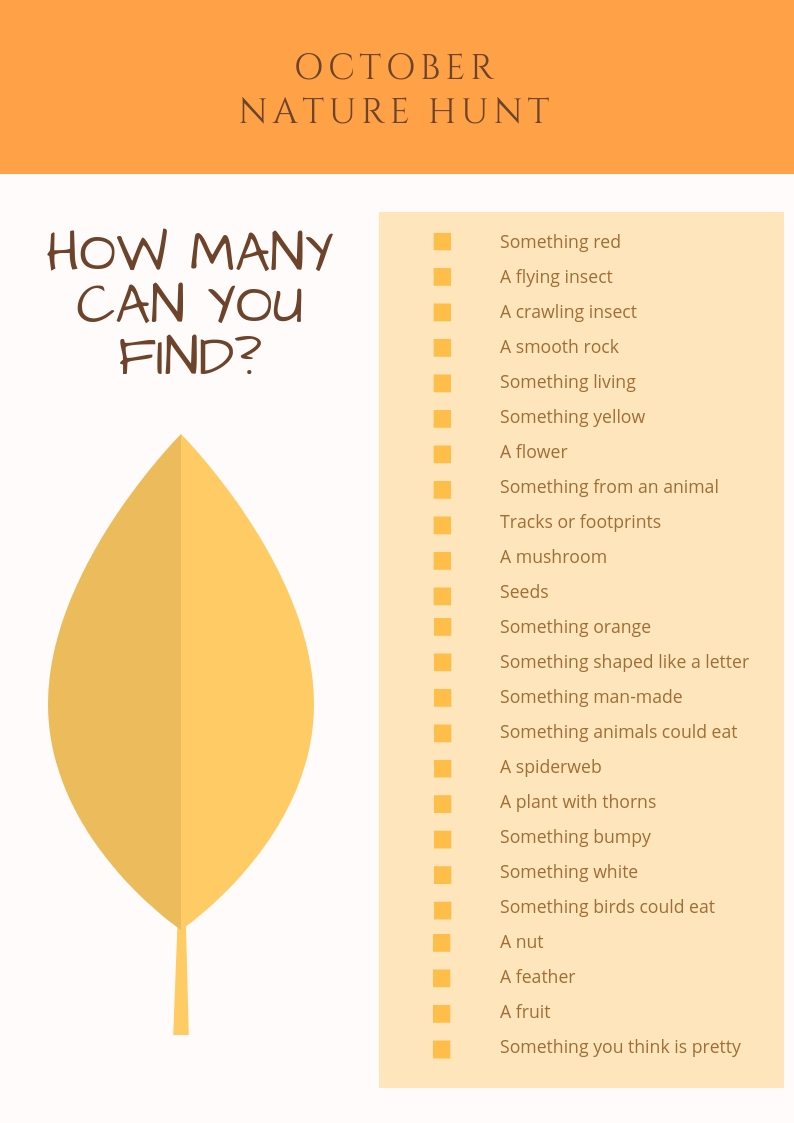 The page is designed to work with kids of all ages and also to encourage conversations about nature.  What can birds eat?  Besides seeds and worms, what other things can kids think of?  What counts as a fruit?  Apples and berries come to mind, but things like rose hips are also plentiful this time of year.
Click here to access the printable PDF file and print yours out:  October Scavenger Hunt Printable
Check out A Magical Homeschool: Nature Studies for more fall nature study ideas. 

Have fun!