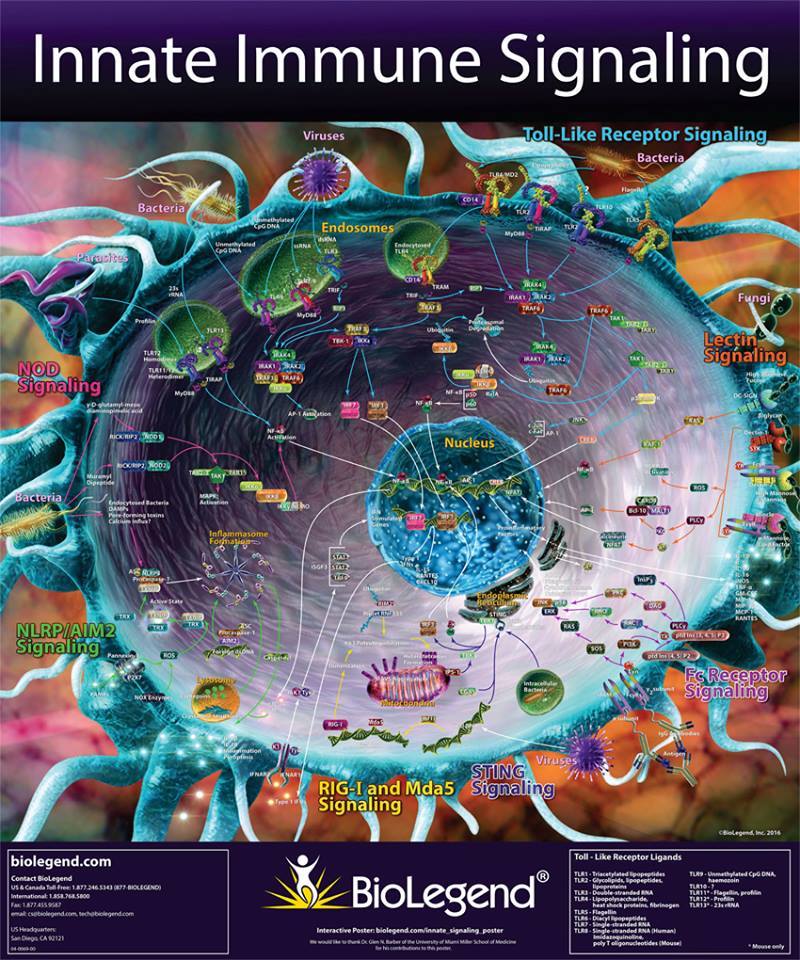 Here's a fantastic science freebie!
The innate immune system is your first line of defense against many pathogens. BioLegend is offering their newest poster on Innate Immune Signaling, which covers TLR, NOD, Lectin signaling pathways, and more. You can learn more about innate signaling with their webpage and request this FREE poster and many others here.

The web site offers a wide variety of advanced posters on topics such as immunology, neurology and cell biology.  Check out their educational posters available to print as PDF files too.
Want to support our site?
You deserve it, and it will help us out.
It's a win-win!   😉 
This site is an affiliate for Amazon.com.  Purchases made through this link will earn us a small commission, at no extra charge to you.