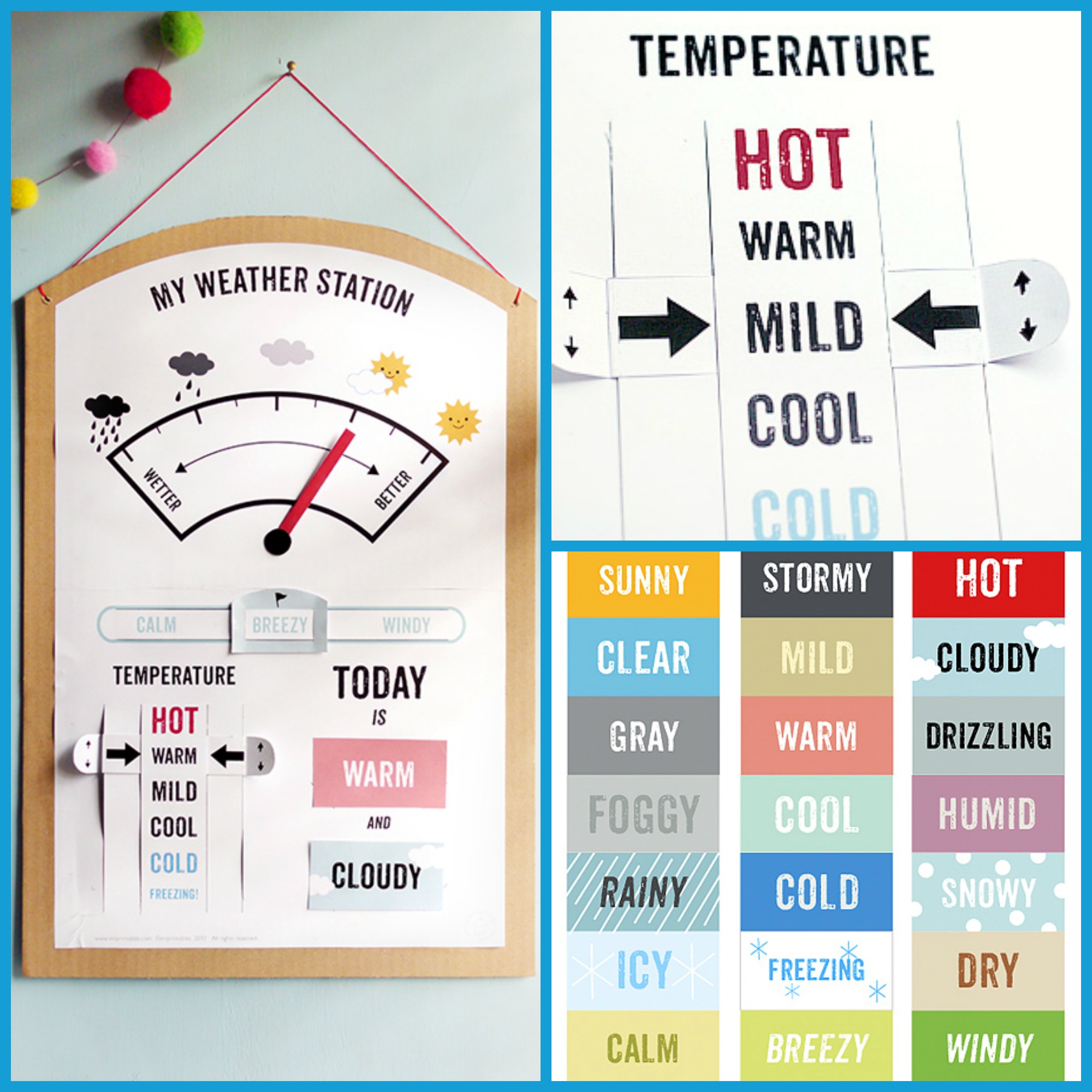 Here's a wonderful way to teach your little ones about weather. Mr. Printables has created a delightful printable weather station that is available for download absolutely free!
Mr. Printables says:
What's the weather like where you are? Create your very own neat printable weather station to hang on your wall and report today's weather like an expert!

This printable weather activity is a fun way to encourage kids to observe the weather everyday and learn how to describe it in words. Kids will find the dial and sliders fun to use. Follow our easy tutorial below to assemble the dial and the sliders.
The set includes 21 flashcards with words that describe the weather. Children can pick two words for each day, such as hot and dry, mild and breezy, and so on, that can help describe the weather in combination with other indicators on the chart.
Kids are also encouraged to create their own cards and add them.
Mr. Printables suggests printing the parts on cardstock and laminating them for best results. You can add magnets or velcro to help attach the cards if you wish.
The free printable files are for personal use only.
Be sure to browse the rest of this wonderful site, as well. It's a real treasure!