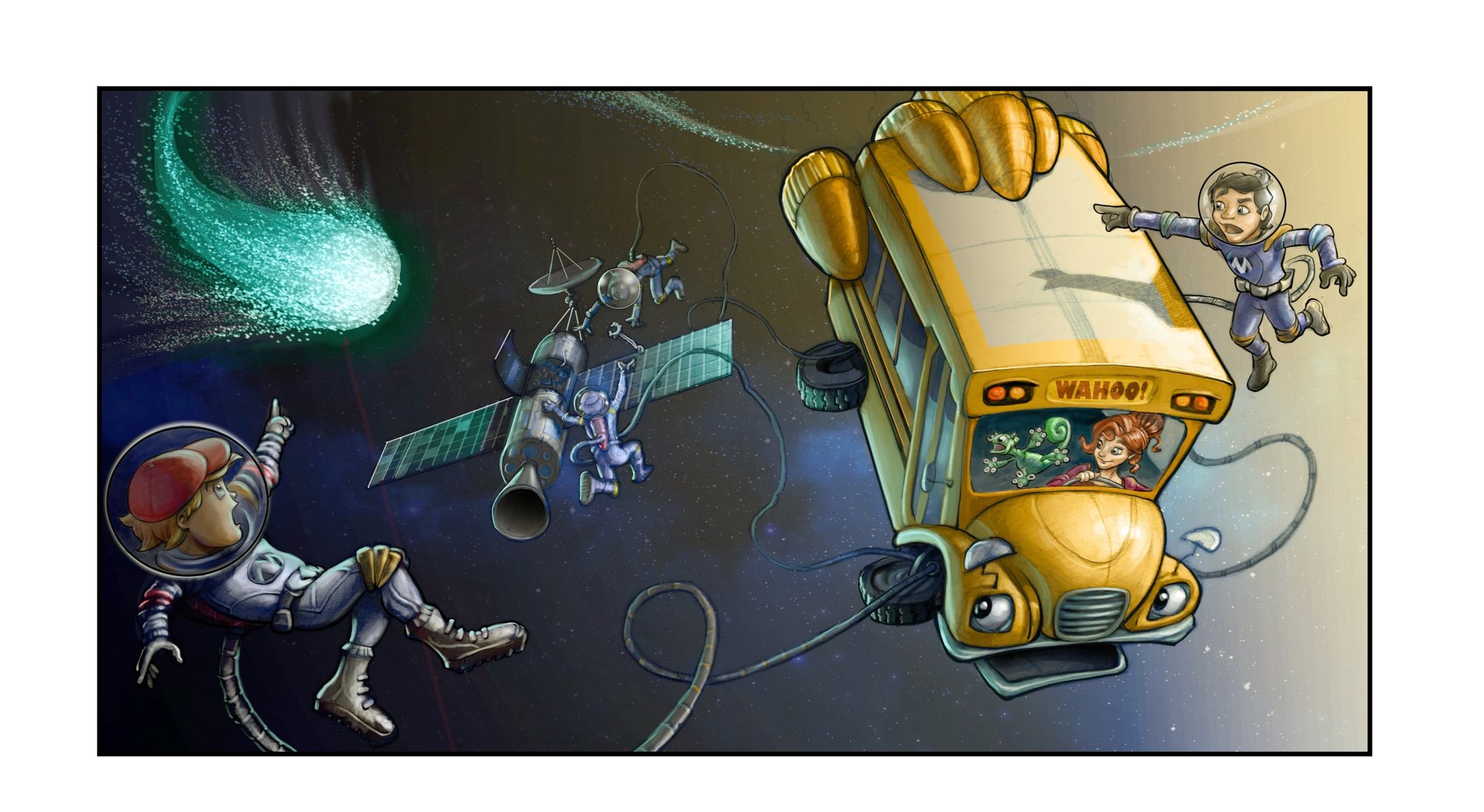 Netflix has announced plans to offer an all-new series based on its most popular educational program, The Magic School Bus.
The new series, The Magic School Bus 360°, will be produced by Scholastic Media, who also created the original series.
Magic School Bus 360° will feature updated versions of the school bus, students and Ms. Frizzle. It is unknown if Lily Tomlin, who won a Daytime Emmy for her role as the original Ms. Frizzle, will return for the new series.
The computer animated series will focus especially on STEM (Science, Technology, Engineering and Mathematics) subjects.
Scholastic says that the young scientists on the bus will now gain access to "the latest tech innovations such as robotics, wearables and camera technology." The children will use newer scientific tools, such as robots and a smart suit worn by the character Carlos that instantly determines his body's vital signs.
The Magic School Bus was first broadcast on PBS in 1994 ran for three seasons. The show was so popular that it has been broadcast almost continually on various channels since then, and it has been shown in approximately 39 countries.
There are 56 shows in the original series. Netflix has ordered 26 shows (so far) for Magic School Bus 360°. The entire original Magic School Bus season can currently be viewed on Netflix.
The new series is set to debut in 2016.
***
Want to support our site?
You deserve it, and it will help us out.
It's a win-win!   😉 
This site is an affiliate for Amazon.com.  Purchases made through this link will earn us a small commission, at no extra charge to you.
***
This article originally appeared on examiner.com