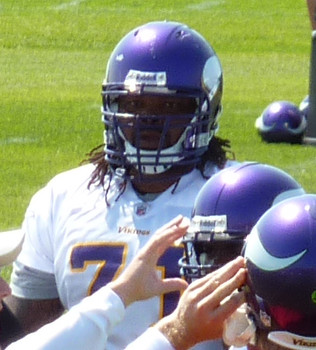 Recently, a homeschooling mother wrote that she was looking for ways to incorporate more math into her homeschool. Zany word problems are a fun way to do that.
Whenever we give math problems to our kids, we tend to make them rather crazy or fun. Sometimes it's "mad scientist" math questions, sometimes it's shopping questions, sometimes word problems related to the kids' favorite books and movies.
Here's a sampling of zany math problems to try out with your kids. Tailor them to your children's levels and feel free to help them. They'll still learn if you work them out together, and it can take the pressure off math-phobic children to do at least some this way.
Hints are at the bottom of the page.  Answers are farther down the page.

1. A mad scientist figures out a way to create cats with six legs. He makes three of them to keep his ordinary (four legged) cat company. How many legs do his cats have in all?
2. Maddie has $17 and a coupon for 20% off any one item at her favorite store. She finds a pair of jeans on sale for $20. Does she have enough money? What if there's 7% tax on the jeans?
3. A toddler is 3 feet tall by 1 foot wide by 1 foot thick. What's the volume of the toddler?
4. An average Minnesota Vikings football player is 6 feet tall by 2 feet wide by 1 foot thick. What's the volume of an average Viking?
5. My grandmother's swimming pool is 10 feet wide by 30 feet long by 6 feet deep. What's the volume of my grandmother's pool?
6. How many Vikings would it take to fill my grandmother's swimming pool?
Hints:
1. Multiply 3 cats times 6 legs, then add 1 cat with 4 legs.
2. To figure 20% of a number, multiply it by .2 (in this case, 20 x .2). Subtract that amount from $20. Multiply the new number by .07 to figure out the tax (To do this in your head, you might want to multiply parts at a time. For instance, for $15 x .07, do 10 x 7 (70) plus 5 x 7 (35) and move your decimal over = $1.05). Add this number to your first answer to determine the cost after tax.
3. To figure out the volume, multiply all 3 numbers by each other. In this case, it's 3 x 1 x 1.
4. Here you'd figure out 6 x 2 x 1.
5. Again, multiply the numbers. Here it would be 10 x 30 x 6.
6. Divide the answer in #5 by the answer in #4.
.
Answers:
Did your kids figure out how many Minnesota Vikings players would fit in my grandmother's swimming pool? The volume of an average toddler? Here are the answers to the Mad Math story problems.
1. (6×3) + (4×1) = 18 + 4 = 22 legs
2. First part: 17 – (20 x .2) = 20 – 4 = 16. 16 < 17 Yes, Maddie can afford the jeans.
Second part: 17 – (16 x .07) = 17 – 1.12 = 15.88 No, she does not have enough for the jeans after tax.
3. 3 x 1 x 1 = 3 cubic feet
4. 6 x 2 x 1 = 12 cubic feet
5. 10 x 30 x 6 = 1800 cubic feet
6. 1800/12 = 150 Vikings
If you liked these and would like more in the future, please leave a comment. Feel free to add names, subjects or other suggestions for problems!