Do you have a Lego lover in your house? Legos are great for learning when they're used as building tools, but there are also all sorts of great lesson plans on the web to use them in even more educational ways.
From chemistry models to creative writing prompts to symmetry challenges, there are fabulous lesson plans on the net to use Legos in your homeschool.
Here are some of my favorites.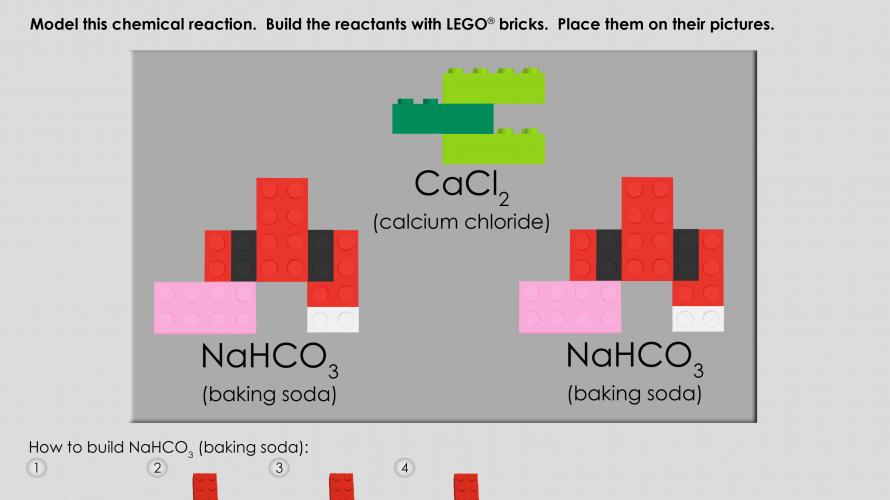 This elaborate lesson plan features free activity pages, a teacher plan and printables from MIT:
This unit is appropriate for children ages 11 and up. Students are introduced to atoms, molecules, compounds, and mixtures, using LEGO® bricks as atoms. In an engaging hands-on wet lab, students experience a chemical reaction and then model the same reaction with LEGO bricks.
Feel free to adapt the materials and lesson plan for your kids. For instance, you could skip the lab portion and just use the Lego key to make Lego molecules of various atoms and molecules. The lesson plan is designed for ages 11 and up, though it can be adapted for many ages.
2. MIT provides a similar Lego lesson plan on

photosynthesis.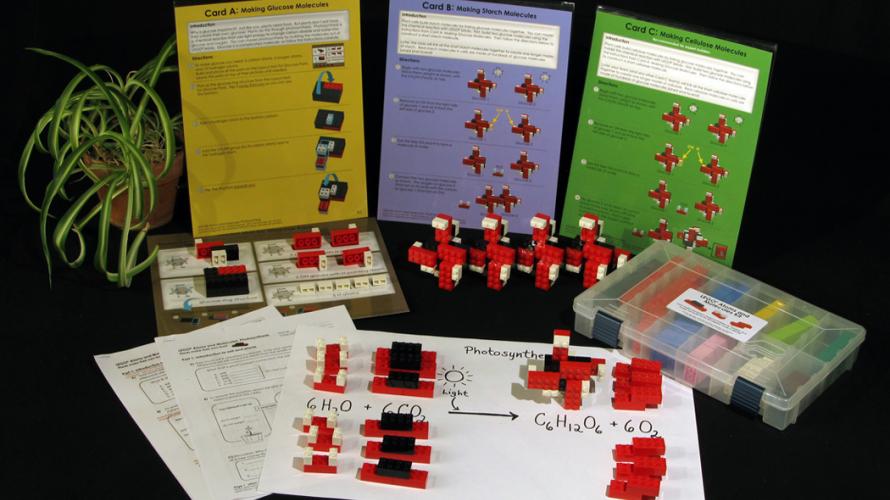 Students model the photosynthesis reaction with LEGO bricks by building the products from the reactants. Student start with carbon dioxide and water molecules and use them to create glucose and oxygen. Students can show how plants use glucose by modeling cellular respiration, and building starch and cellulose.
The lesson plan is geared towards grades 6-8, though it can be adapted for many ages.
MIT has added even more LEGO lesson plans with this one:
Using LEGO bricks as atoms, the students build a model of air as a mixture. Students also model combustion to produce carbon dioxide and air pollutants.
This is another great unit from the ever-expanding MIT lesson plans:
This lesson is appropriate for children ages 11 and up. Understanding Oceans has students model ocean acidification using LEGO® bricks as atoms. Students also learn more about pH and mercury biomagnification in food webs. Students first model how increasing levels of carbon dioxide in the air can alter chemical reactions in the ocean water. Several short activities explain what the pH numbers mean, make predictions for our ocean's pH in the future, and provide suggestions for what students can do to slow down ocean acidification.
MIT also provides these printable mats that use LEGO bricks to show common chemical reactions like baking soda and vinegar, plus chemical reactions like mercury in the environment.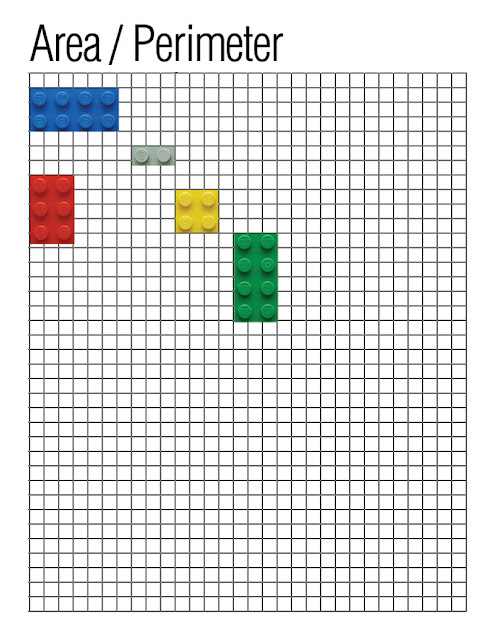 This is an easy, visual way to help even the youngest kids understand concepts like perimeter and area. Kids color in their Legos on graph paper and figure out the combined areas and so on. This activity could easily be adapted and extended for even more geometry fun.
7. E is for Explore also provides Lego lesson plans on multiplication, inventions and more.
8. Lego Symmetry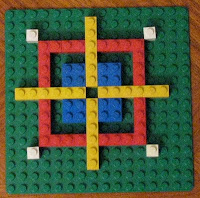 love2learn2day has a lesson plan building Lego designs with different types of symmetry, along with links to explain line symmetry, reflective symmetry and rotational symmetry. This lesson is designed for elementary ages and up.
9. Mathematical sculptures
The Mathematical Association of America has some sophisticated Lego sculptures to inspire your kids, along with links to many more impressive ones. The author decided to create some Lego sculptures based on math, and did challenges such as writing a computer program in order to design a Mobius band by eye.
10. The Kent Chronicles provides Lego math printable pages for early elementary kids.
11. Create Teach Share has a 100 Lego Challenge for elementary ages where kids are given 100 Legos to build a creation with, and then they draw the creation and write about it.
12. Balloon Car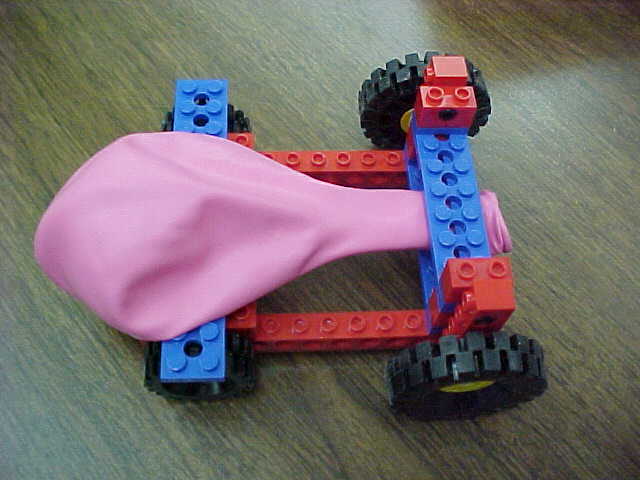 Marshall University has a lesson plan on building a balloon-powered Lego car, along with lots of pictures and an example plan to use. This activity works with kids from elementary age on up.
13. Milk and Cookies has several ideas and printables for using Legos in elementary math, such as a Lego multiplication chart, Lego multiplication and division sheets, Lego fractions and graphing Legos.
This wonderful homeschool blog isn't online anymore but thanks to the Wayback Machine you can scroll through her LEGO archives to see fantastic ideas for using LEGOs for geography, art, science and more.
14. Choking Hazards has instructions on how to build Lego skulls (here are photos of some finished ones) and even created a Lego skeleton with organs and veins.
15. Homegrown Learners has ideas on using LEGOs for geography.
16. Walking by the Way has created a fantastic junior Lego lapbook and a Lego unit study and lapbook for older kids.
17. Lego Quest
This wonderful site no longer offers new challenges but you can view three year's worth of entries built by LEGO lovers.
Lego Quest is a monthly challenge for LEGO loving kids. It is non-competitive, creative fun. There are no winners and there are no commitments. Play along only when you are inspired by the challenge. New challenges come out the first monday of every month.
18.Also be sure to check out the Lego Educator's Site, which has some lesson plans (and mostly tries to sell you stuff these days).  For more ideas, check out their old LEGO educator blog on the Wayback Machine, which has loads of fun ideas.
19. Lastly, you may want to sign your child up for the free LEGO Club Magazine.  Our kids got it for years and I thought they'd discontinued the paper version but the site says it's offered again (in print or to download).  Let me know if it works for you!
How do you like to use Legos in your homeschool?