Art Dolls



I learned about art dolls recently and decided to try making some with the kids today. I gathered a bunch of materials and showed them some Flickr pictures of a lot of different styles and them let them loose. They loved making them!

Our ground rules were
There were no rules on what the dolls looked like--people, animals, no arms, 8 arms, anything goes.
They could use any broken objects they could find, items they owned, or craft items that I put in the big bowl for the project. Otherwise they had to ask permission before using stuff.
They had to finish one doll before making another.

There were basically no rules, though, which was part of the fun. :)

Here are some pictures of a few of the finished creations...



Jack (who is morally opposed to looking normal in a photograph):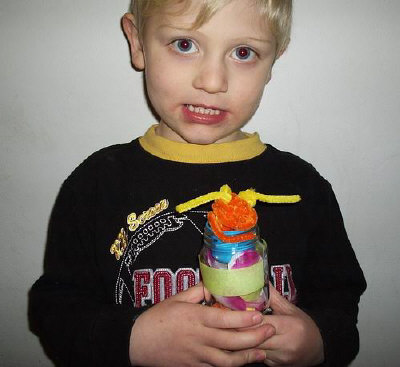 Anna: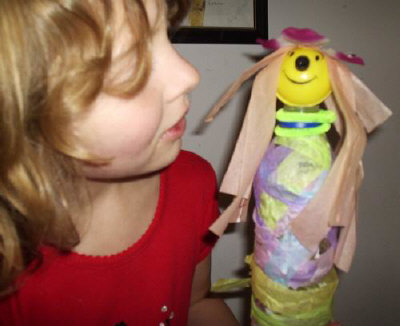 And Victoria with two of hers: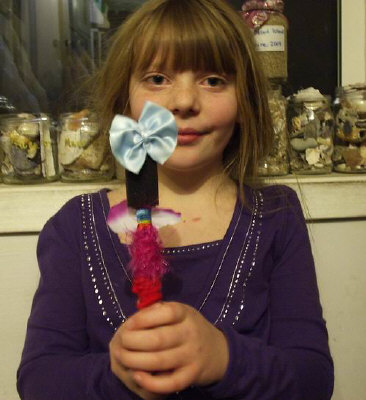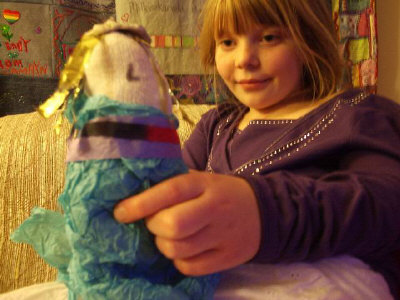 They had so much fun and are still creating!






To the Crafts Index





All works on this site Alicia Bayer unless otherwise noted.
Don't take it - that would be rude.